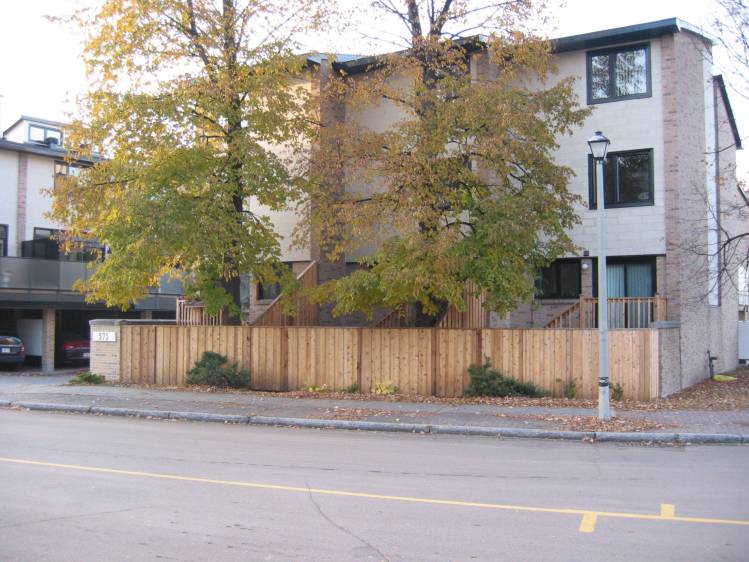 Cobourg Court is the name by which we know our condominium corporation, Carleton Condominium Corporation #209, located at 575 Old St. Patrick St. in Ottawa, Ontario, Canada.
Most content on this Web page is restricted to owners/residents of our condominium. If you believe you should have access to this content, please send an e-mail to vttoth@vttoth.com.
Details
Dear Neighbours:
Thank you for your efforts in keeping Cobourg Court looking clean and beautiful. We appreciate you keeping your carports swept, litter and clutter free.
Please note, carports, walkways and decks may not be used for storage. Winter items need to be stored inside. Bikes may be stored at the back of your carports and furniture must be discarded or stored inside. If you are on holiday, and can't put out and collect your garbage bins, please ask a neighbour to do it for you. If you see garbage on the ground, please place it in a bin.
Your continued cooperation ensures that we all benefit from a home and courtyard we can be proud of.
From your neighbours on the Board of Directors
Details
Owners and residents are kindly reminded that the interior courtyard of our property is neither a storage facility nor a children's playground. Storing inappropriate items such as large toys affects the perception of our property and ultimately, property values. Playing, e.g., ball games in the courtyard risks injury and there is also the possibility of damaging a vehicle or another unit. Please refrain from these activities or find a proper venue for them, such as a neighboring park.
Details
Please read this friendly reminder about the proper use of the limited visitor parking facilities on our property. Thank you!