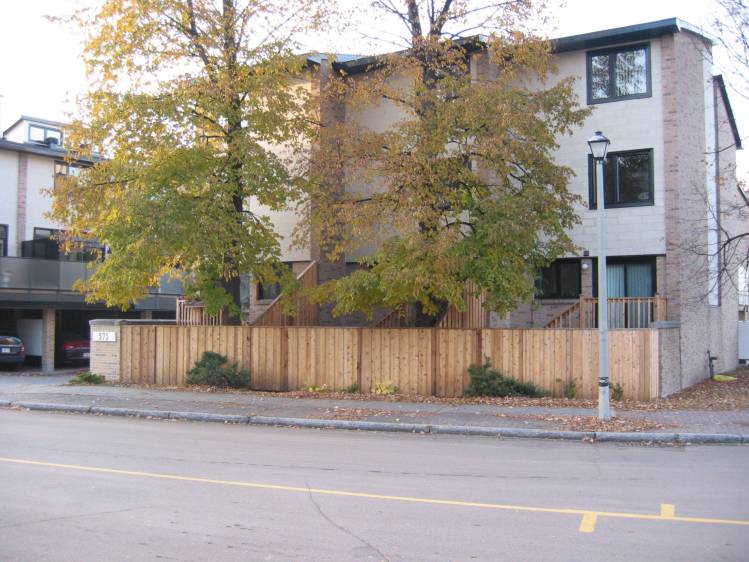 Cobourg Court is the name by which we know our condominium corporation, Carleton Condominium Corporation #209, located at 575 Old St. Patrick St. in Ottawa, Ontario, Canada.
Most content on this Web page is restricted to owners/residents of our condominium. If you believe you should have access to this content, please send an e-mail to admin -at- cobourgcourt.ca.
Details
A contractor will be on site Saturday April 17 starting at 9 am (to 1 pm) to sweep the courtyard and carport areas.
In order for all areas to be swept, we would like to ask you to move your vehicle from your parking area to the street or in rotation to the visitor parking spots. Please ensure to observe proper physical distancing from your neighbours and the contractor.
Also, if you have any household items that you would like removed, please place them at the front of your carport that day and the contractor will dispose of them. 
We thank you for your cooperation and assistance as the corporation continues its efforts to maintain the property to its highest standards in light of these difficult times.
Details
Please read this friendly reminder about the proper use of the limited visitor parking facilities on our property. Thank you!