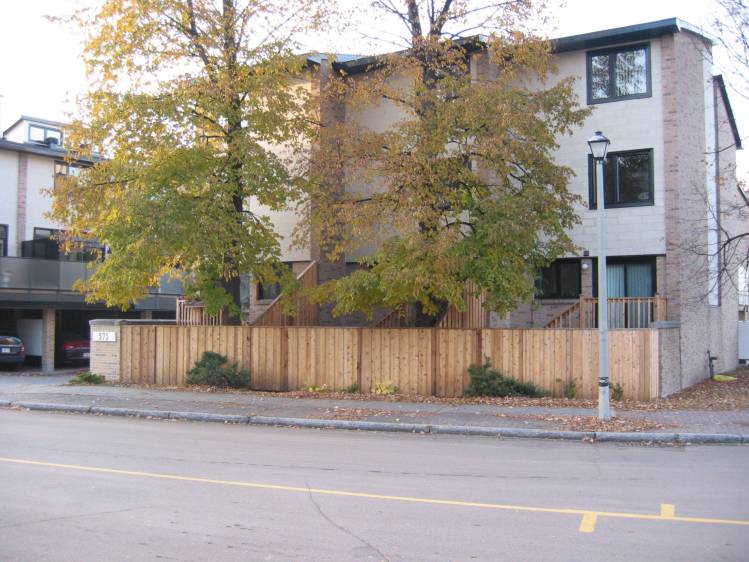 Cobourg Court is the name by which we know our condominium corporation, Carleton Condominium Corporation #209, located at 575 Old St. Patrick St. in Ottawa, Ontario, Canada.
Most content on this Web page is restricted to owners/residents of our condominium. If you believe you should have access to this content, please send an e-mail to vttoth@vttoth.com.
Details
Repairs to the courtyard pavers will be underway at 8:30 AM this Saturday (October 26).
Please use caution when driving or walking through the courtyard. If you plan to use your vehicle, it might be a good idea to park it on the street before 8 AM.
Your cooperation is much appreciated.
Details
Saturday, October 26   10 a.m. to noon
Rain Date:  Saturday, November 2   10 a.m.  to noon

Dear Neighbours and Friends of the Park,
The Friends of Macdonald Gardens are registered with the City of Ottawa and for many years we have supported the City's efforts to keep Ottawa clean, green and litter-free!
Our annual Fall cleanup this year will take place on Saturday, Oct 26 between 10am and noon.
We will meet at the circular planter at the Charlotte entrance.  Councillor Mathieu Fleury and his assistant, Stephan Galipeau confirmed to join us and the Councillor's office provided brown leaf bags and garbage bags.
Please note that the City does not take responsibility for cuts and scrapes and neither can the Friends of the Macdonald Gardens Park. We suggest wearing gloves, appropriate footwear and bringing rake/s if you have.
Even if you cannot work, we would like to see you in the Park Saturday morning!  Please show your support and come - say hello to your fellow neighbours.
Look forward to seeing you then,
The Friends of the Macdonald Gardens Park
Details
Please read this friendly reminder about the proper use of the limited visitor parking facilities on our property. Thank you!