News about our condominium
Details
Please remember to drain all exterior hose bibs/faucets, otherwise the pipes will freeze. Repairs due to frozen pipes will be at the cost of the unit owner/resident.
Also please ensure that snow is cleared away from patio doors and does not accumulate above the thresholds.
We also ask that you remove all articles from your deck to facilitate the clearing of snow off the decks this winter should it be required.
THANK YOU FOR YOUR COOPERATION
Details
The city of Ottawa notified us that there will be road resurfacing on King Edward Ave starting on September 25.
La ville d'Ottawa nous a informé qu'il y aura un réasphaltage de la Avenue King Edward à partir du 25 septembre.
Details
We received the following invitation from a former neighbor of ours here at Cobourg Court:
Next Tuesday August 15, from 5pm to 8pm, the community will celebrate the heritage designation of the Park. For details, please see LCA's email and press release below in French and English.
Hope many neighbours from you Condo Association will join the celebration. Could you please share this email with them. Many thanks and best regards,
Ilona Horvath
Event Coordinator (Macdonald Gardens Park 2017)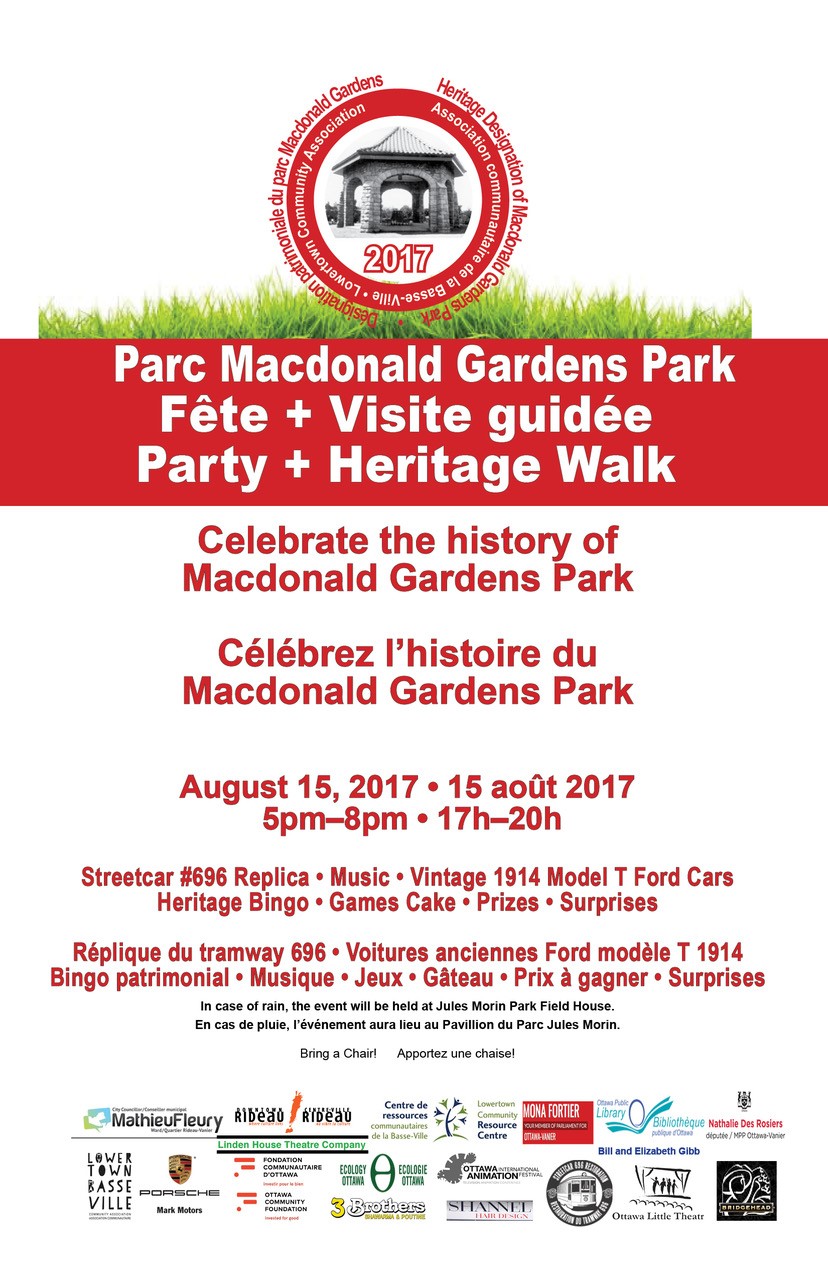 Details
Dear Neighbours:
Thank you for your efforts in keeping Cobourg Court looking clean and beautiful. We appreciate you keeping your carports swept, litter and clutter free.
Please note, carports, walkways and decks may not be used for storage. Winter items need to be stored inside. Bikes may be stored at the back of your carports and furniture must be discarded or stored inside. If you are on holiday, and can't put out and collect your garbage bins, please ask a neighbour to do it for you. If you see garbage on the ground, please place it in a bin.
Your continued cooperation ensures that we all benefit from a home and courtyard we can be proud of.
From your neighbours on the Board of Directors
Details
Given the extensive flooding in our region and the proximity of our property to the Rideau River, I think it is natural for us to wonder: are we in any danger of flooding? Thankfully, the answer appears to be a no.